MontanaFair Jotunheimen Lodge Booth – Aug. 12 to Aug. 20, 2022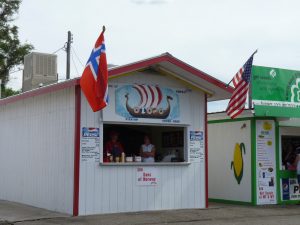 MontanaFair is an agricultural celebration in the historic tradition of fairs. It is the region's largest event with attendance of nearly a quarter of a million each year.
Food choices are abundant at the fair, so be sure to stop by our Sons of Norway Booth for our famous 'Vikings On a Stick', made by members of our Jotunheimen Lodge #499 in Billings, Montana.
Call Toni to volunteer to work the booth 406-245-9719.